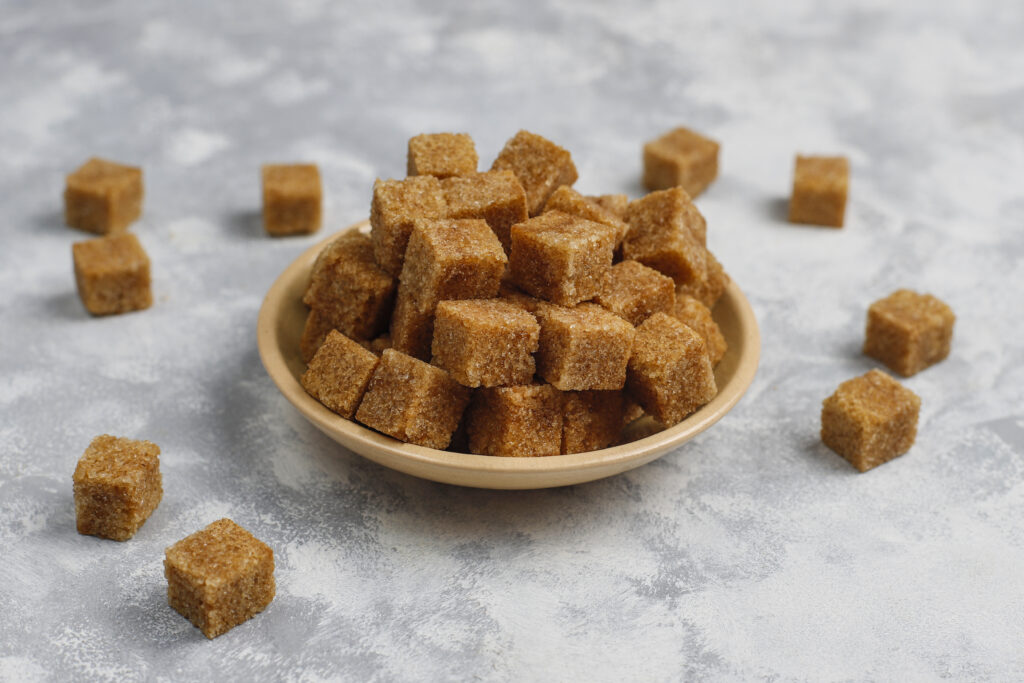 Jaggery, also known as "Gur" or "unrefined sugar," is a traditional sweetener that has been used for centuries in various cultures across the world. Derived from the sap of sugarcane or palm trees, jaggery is known for its distinctive taste, rich color, and numerous health benefits. In this article, we will explore the diverse range of benefits that jaggery offers, from its nutritional value to its medicinal properties.

1. Nutritional Powerhouse:
Jaggery is packed with essential nutrients, making it a healthier alternative to refined sugar. It contains vital minerals like iron, magnesium, potassium, and calcium, which are crucial for maintaining overall health. These minerals play key roles in supporting bone strength, regulating blood pressure, promoting proper nerve function, and improving muscle health.
2. Digestive Aid:
Jaggery acts as a natural digestive agent, aiding in digestion and preventing digestive disorders. It activates digestive enzymes and stimulates bowel movements, promoting a healthy digestive system. Consuming a small piece of jaggery after meals can help alleviate indigestion, flatulence, and constipation.
3. Blood Purifier:
Jaggery is known for its blood purifying properties. It helps cleanse the liver by flushing out toxins and harmful substances from the body. The presence of antioxidants in jaggery helps combat free radicals, reducing oxidative stress and preventing cell damage. Regular consumption of jaggery can contribute to healthier blood circulation and a detoxified body.
4. Respiratory Health:
Jaggery has long been used as a remedy for respiratory ailments such as asthma, bronchitis, and colds. Its natural heating properties help clear congestion, relieve cough, and soothe the respiratory system. Combining jaggery with ginger or black pepper can provide additional benefits for respiratory health.
5. Boosts Immunity:
Jaggery contains various vitamins and minerals that strengthen the immune system. Its high iron content helps increase hemoglobin levels and prevent iron deficiency anemia. Additionally, the presence of antioxidants enhances the body's defense against infections and strengthens the immune response.
6. Anemia Prevention:
Iron deficiency is a common nutritional problem worldwide, leading to anemia. Jaggery's iron content makes it an excellent natural remedy for preventing and treating anemia. Regular consumption of jaggery helps boost iron levels in the body, increasing the production of red blood cells and improving overall energy levels.
7. Weight Loss Aid:
For individuals looking to manage their weight, jaggery can be a healthier substitute for refined sugar. Unlike sugar, jaggery is unprocessed and retains its natural nutrients. It provides a moderate and sustained release of energy, preventing sudden spikes in blood sugar levels. Additionally, jaggery's fiber content promotes a feeling of fullness, reducing unnecessary food cravings.
8. Menstrual Pain Relief:
Jaggery is widely recommended for women experiencing menstrual pain and discomfort. Its high magnesium content helps relax muscles and alleviate menstrual cramps. Consuming jaggery regularly can provide relief from mood swings, fatigue, and other symptoms associated with menstruation.
9. Rich Source of Antioxidants:
Jaggery contains antioxidants like phenolic compounds and flavonoids that protect the body against oxidative stress and prevent cell damage. These antioxidants play a crucial role in neutralizing harmful free radicals, reducing the risk of chronic diseases such as cancer, heart disease, and premature aging.
10. Nutritional Support for Pregnancy:
Jaggery is a beneficial food option for pregnant women. Its iron content helps prevent anemia, a common condition during pregnancy. Additionally, the presence of folate aids in the development of the fetal brain and helps prevent neural tube defects.